Published by Kris Brown on Sep 6th 2021
Our website is a bit over a month old and we have been getting great feedback. It is much more user friendly and most people are loving it, but we know there are a few people still struggling. We would like to address a few of the common items we have heard from you including some troubleshooting tips.
Let's get started, here's the basic navigation:
Select Shop Shipping or Shop Pickup, you will see a pop-up asking shipping customers for their zipcode and showing pickup customers a map to pick their location (or a late order).
Your selection will take you to the shopping page, filled with items available for your shipping/pickup selection. Add items to your cart, then head to the checkout page to complete your order.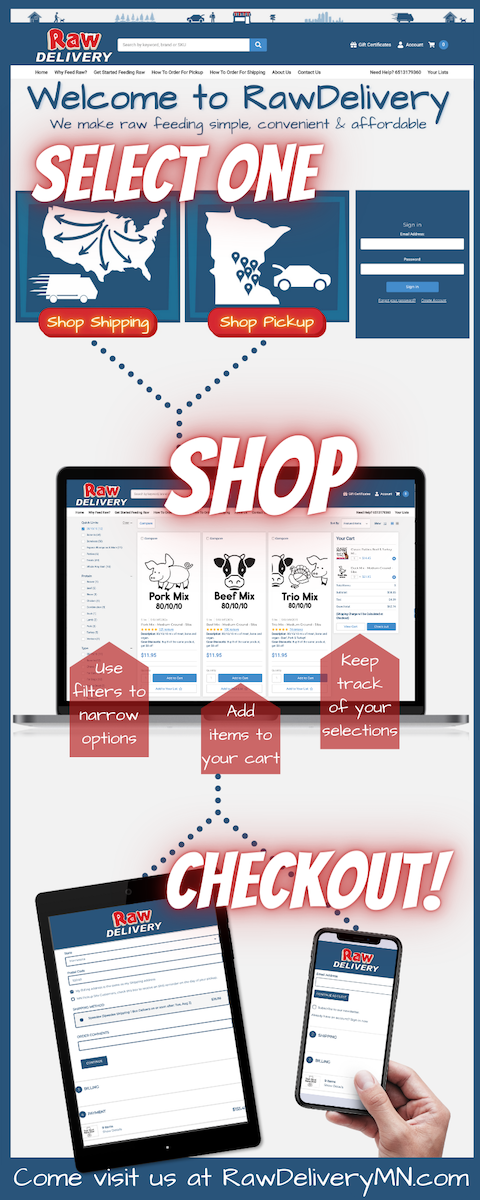 Logging in:
The 1st time you log in to the new site you will need to reset your password.
You can do so by clicking on the "Forgot your password?" link.
Nothing is working!!
This is likely because your computer or device is living in the past, it is remembering the old site and needs some help looking at the new site. There are a few things you can do.
1. Try visiting our site in incognito mode. If our site still isn't working let us know so that we can work to fix the issue.
2. On a Windows computer press Control-Shift-R to refresh your keyboard, on a Mac use Command-Shift-R.
3. Click on the little padlock to the left of our website in the address bar. Select Cookies, then select the items listed and "Remove" them until the list is cleared.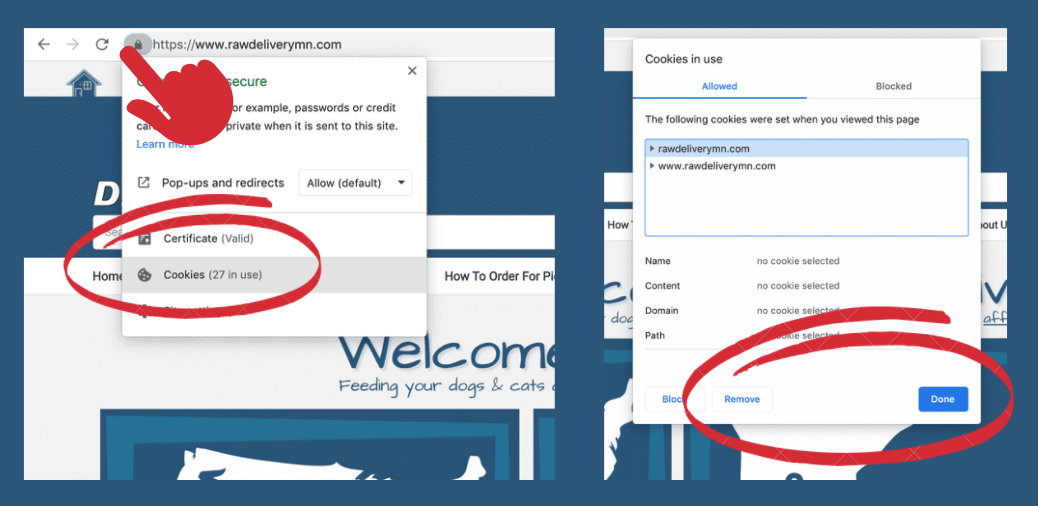 Checkout Issues
A few people are having trouble when using their computer's auto-fill to populate their credit card information. Apparently the expiration date sometimes changes to an expired date. Just fixing the date doesn't help, it is best to press Control-Shift-R (Windows), Command-Shift-R (Apple) and re-enter your information.
If you still having questions, please reach out to us at admin@rawdeliverymn.com