Published by Teagan Hughes on Jul 20th 2021
We have spent a lot of time improving your shopping experience at RawDelivery! We hope this post will give you some guidance on how to order on the new site, but as always feel free to ask us any questions at admin@rawdeliverymn.com.
Instructions for shipping and pickup are now separate from the products in their own tabs, as you can see below.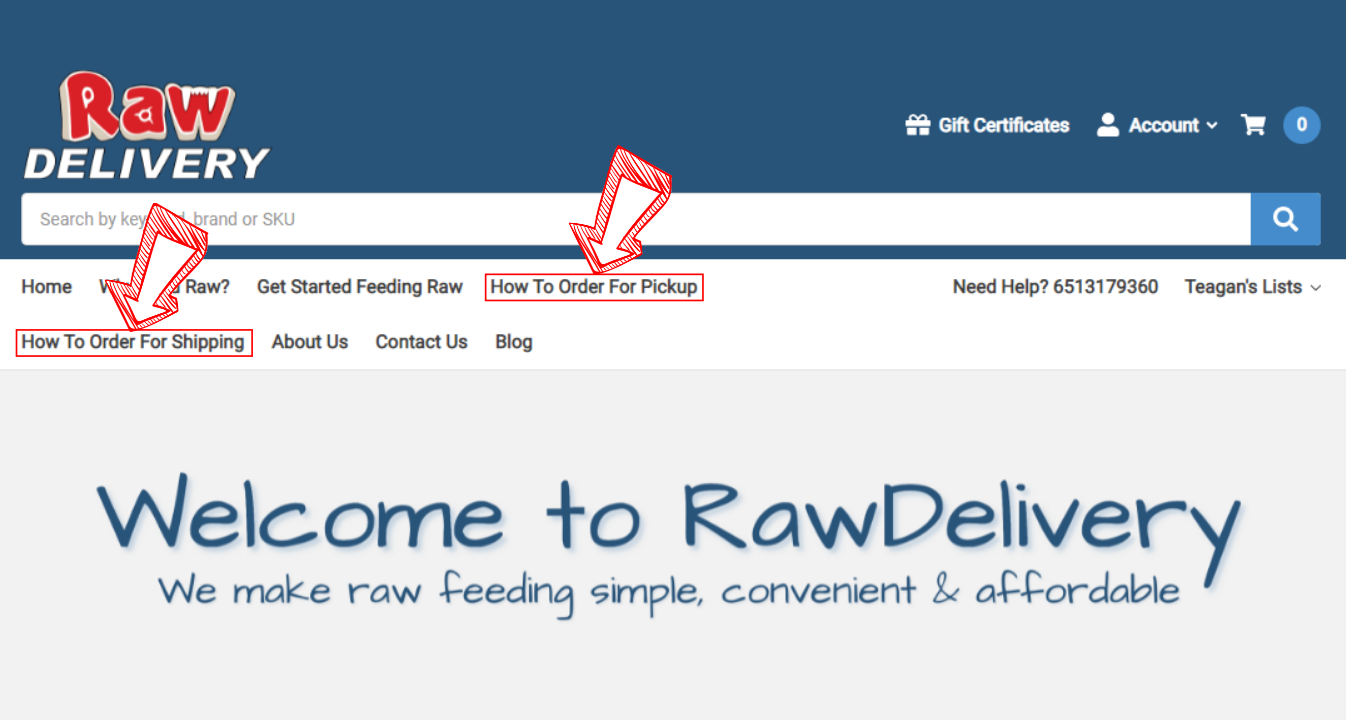 For example the pickup calendar is in how to order for pickup and shipping blackout dates are in how to order for shipping (among many other things). There is information for both Spee-Dee and UPS in the shipping tab.
Below is our lovely new homepage! Shopping for pickup or shipping is as easy as clicking a button!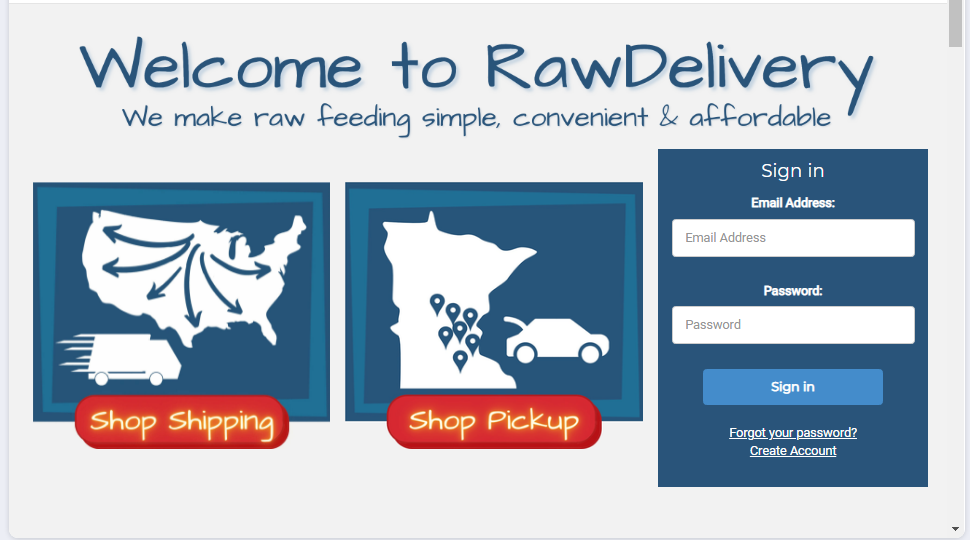 For a pickup order, you will select shop pickup and you will be prompted to select your pickup location.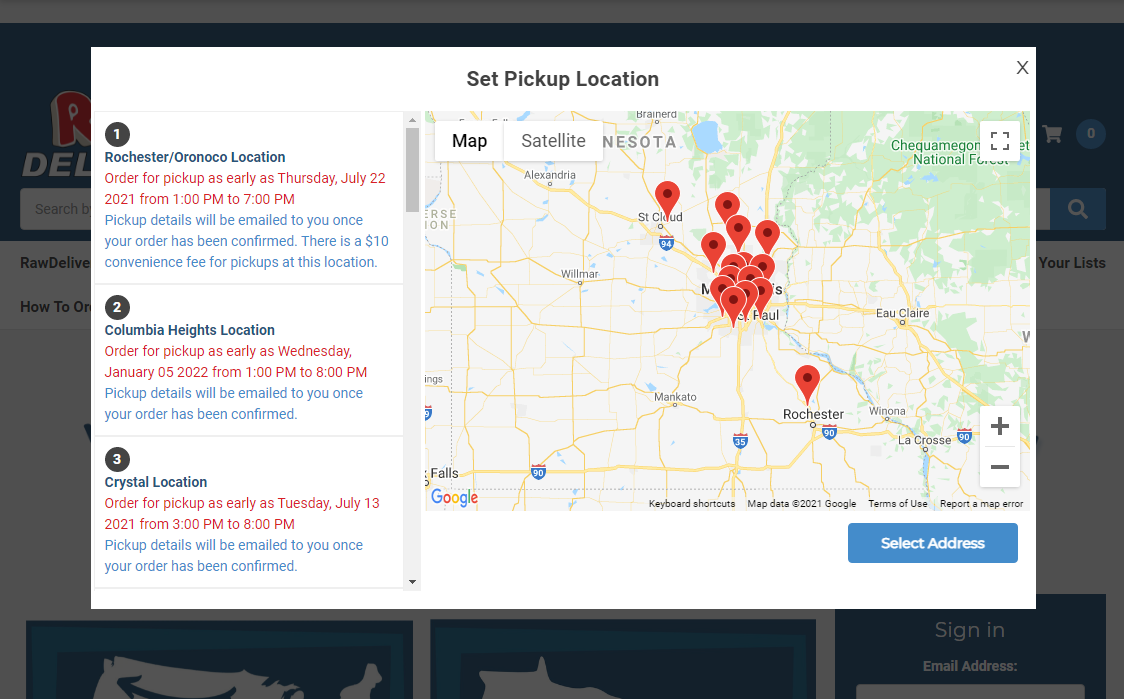 For a shipping order, you will select shop shipping and enter your zip code. The site will know whether you use UPS or Spee-Dee based on your location!
For this example I have selected the Columbia Heights location.
You will be brought to the pickup page, and be greeted by a handy dandy graphic with key points about pickup orders.
The green banner shows your selected pickup location and how to change location, if necessary. Clicking on the location on the banner will always take you back to the main products page.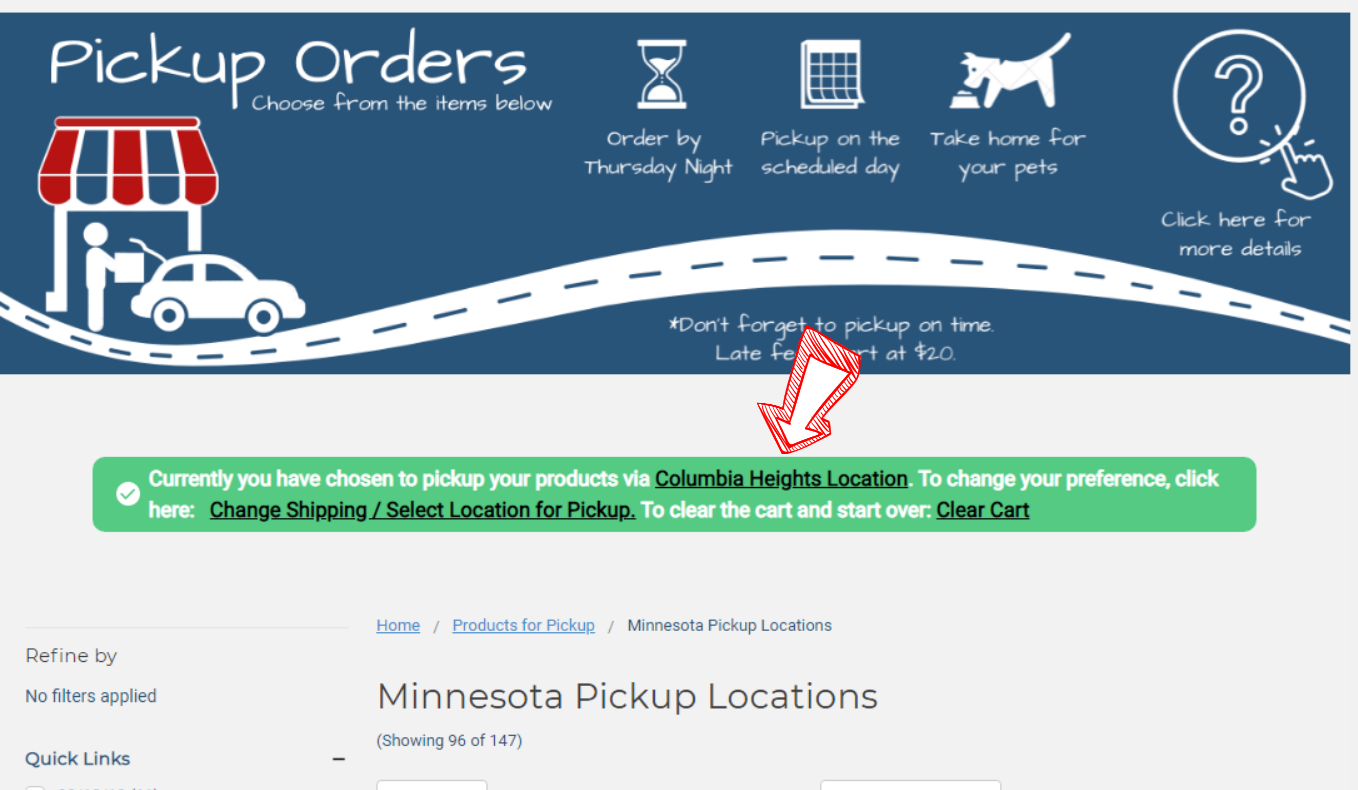 The "Clear Cart" link will clear your cart, your chosen pickup location, and take you to the front page to start the whole process over.
The "Change Shipping/Location" link will allow you to change your location for pickup or change to shipping without emptying your cart. However, this will not work if you have products in your cart that are not available for your new selection.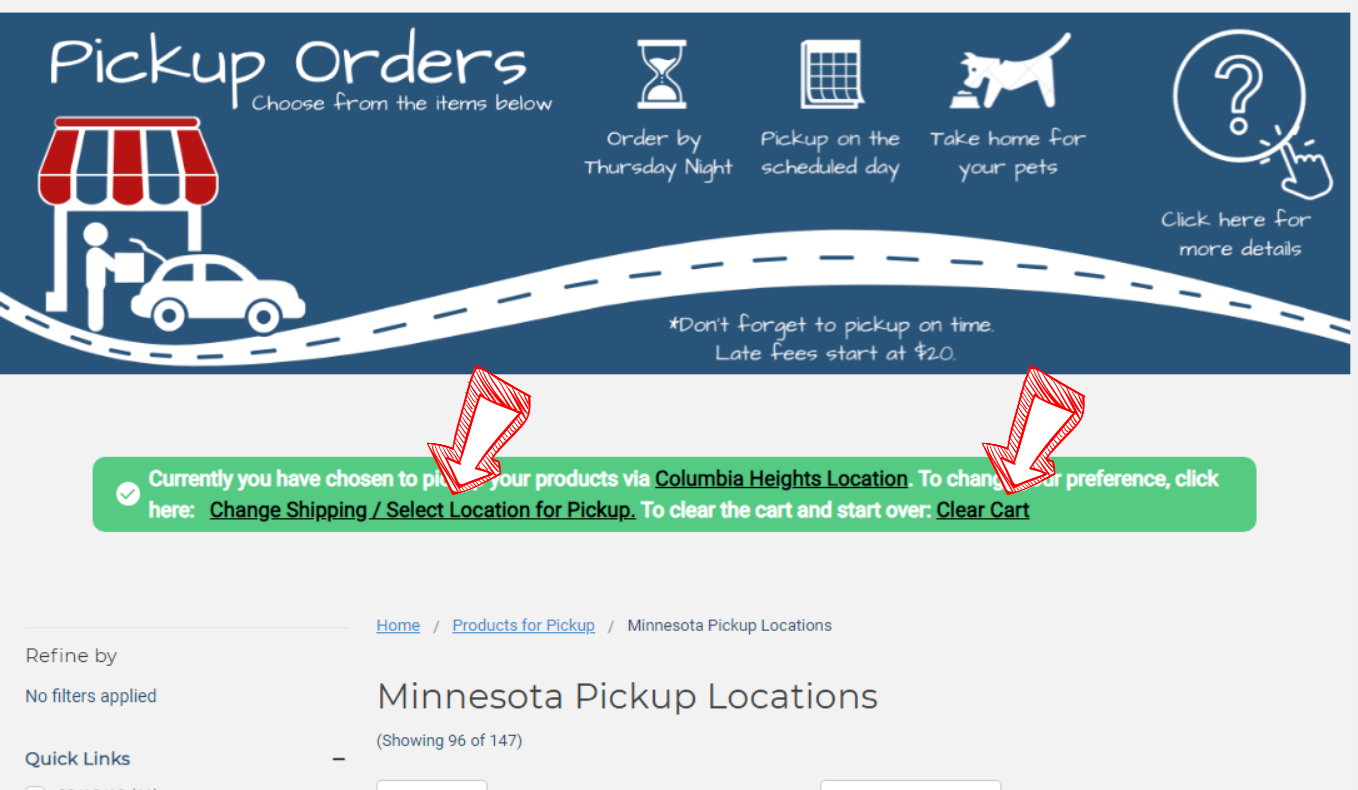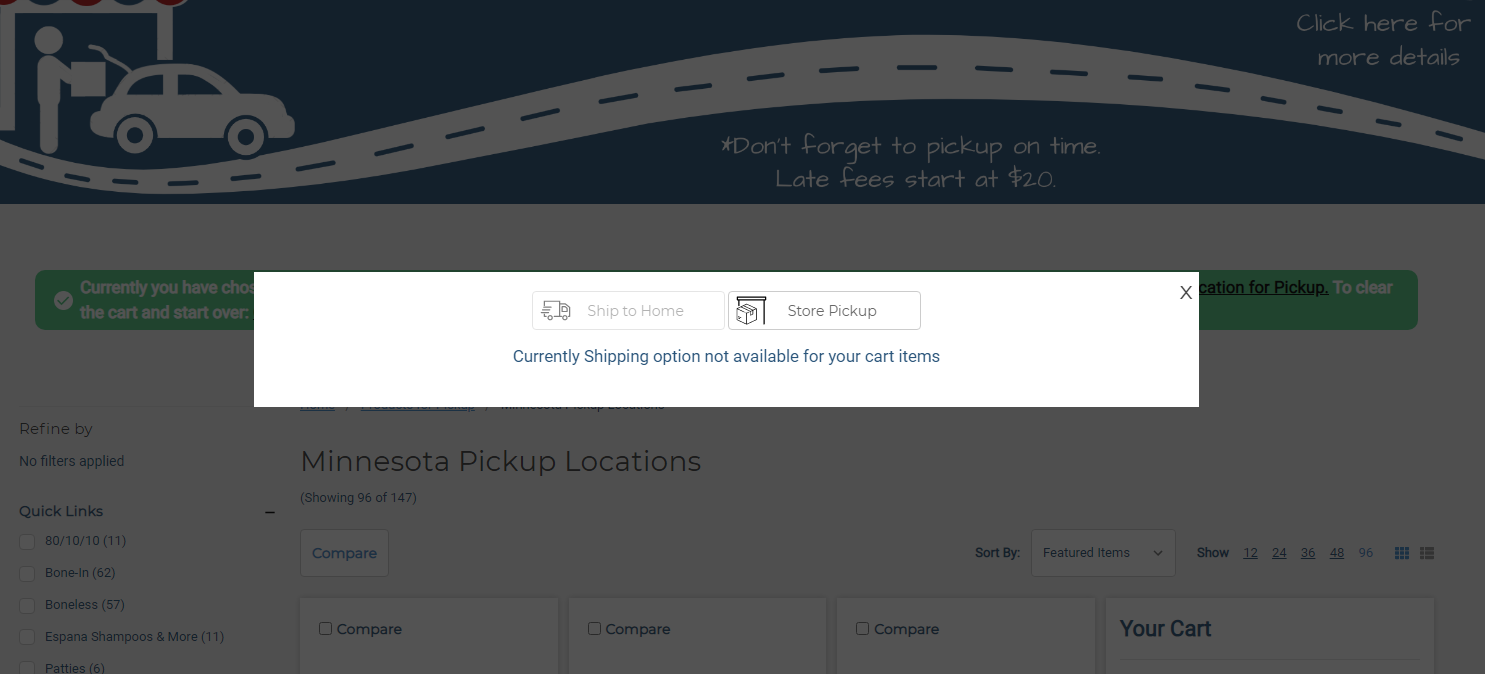 You will now be able to shop as you please! Filters are available on the left side and a search bar at the top for your convenience.
When you find a product you would like to add, you have some neat options on what is called the "product card".

1) Check this box on multiple products and hit the compare button on the top left, you will then see a breakdown of the products side by side.
2) When you hover over the graphic you will have an option for "quick view" which will give you an overview pop up of the product, or click elsewhere on the graphic to go to the full product page. (Click on your location on the green banner to get back to all products!)
3) You will be able to add this product to your cart from the product card! Or add to a custom list to save for later. You will be able to see a breakdown of your cart on the top right hand of the page when shopping as well.
Once you have added all your desired products to your cart, checking out is a breeze! You can choose checkout from the side bar next to the products, at the very upper right hand corner or from the view cart page.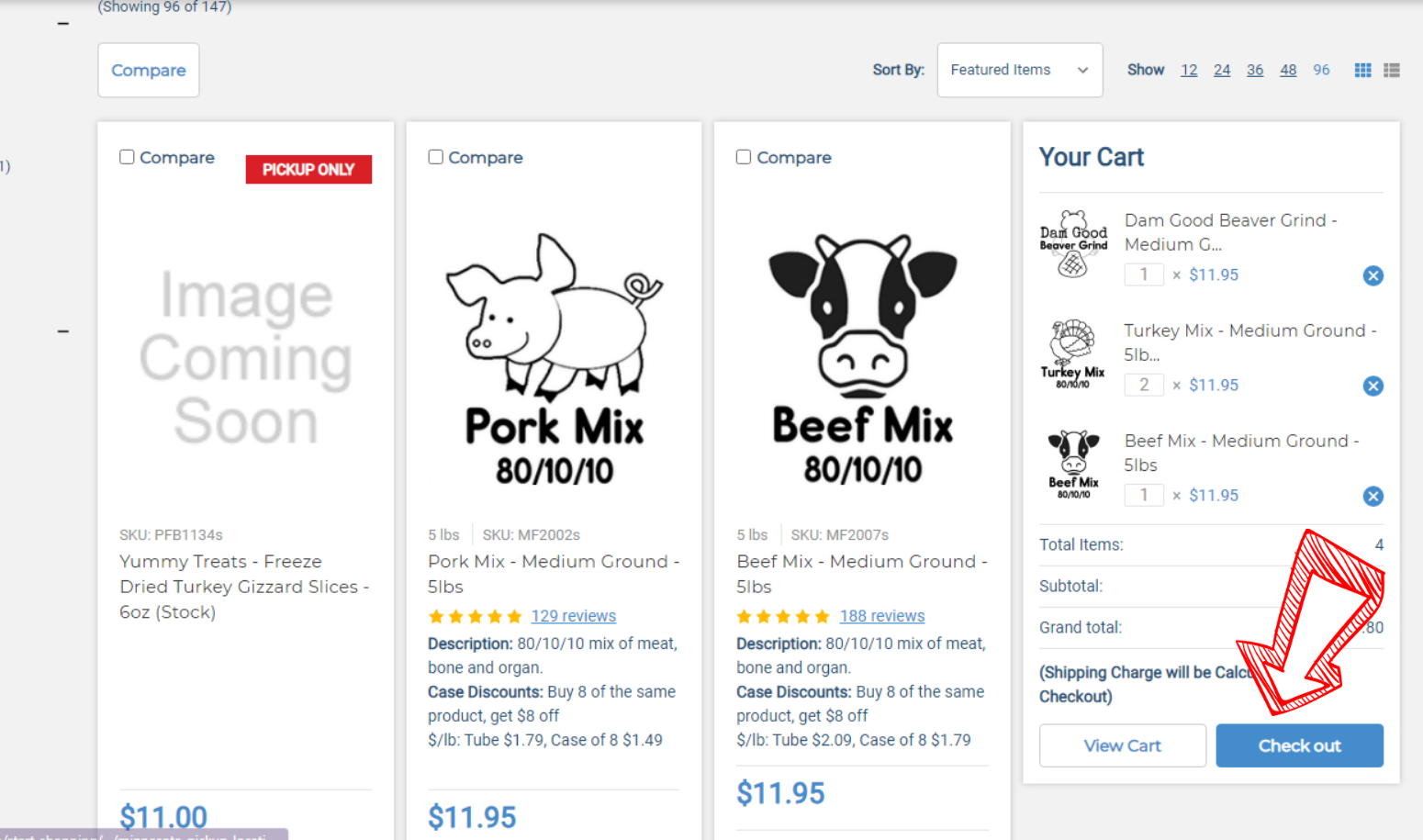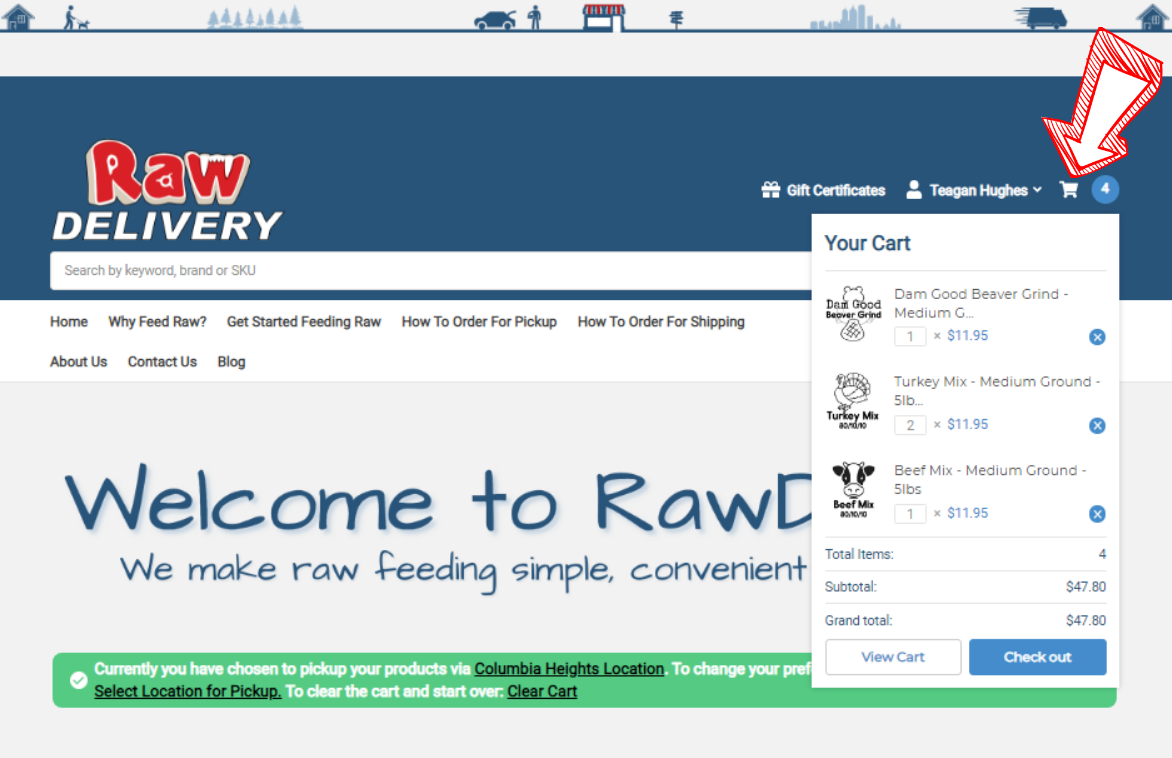 On the view cart page you can also save your cart for later, save to a list for later, or continue shopping.
On the checkout page you will login or create an account and then proceed to fill in the blanks as you go! You HAVE to have an account in order to checkout. Be sure to fill out who is picking your order up for MN pickup sites.
Also be sure to check the SMS box if you would like to receive pickup order reminders.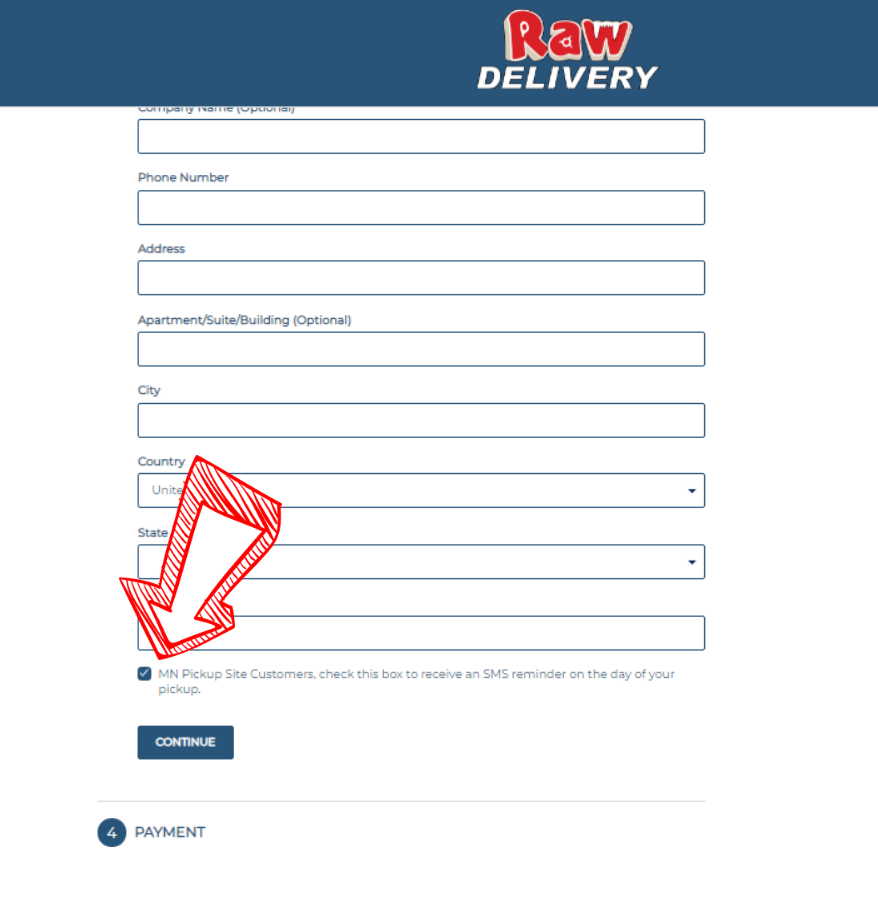 Once you have filled out your payment information you have completed checkout! You will receive a confirmation email once you get to this page.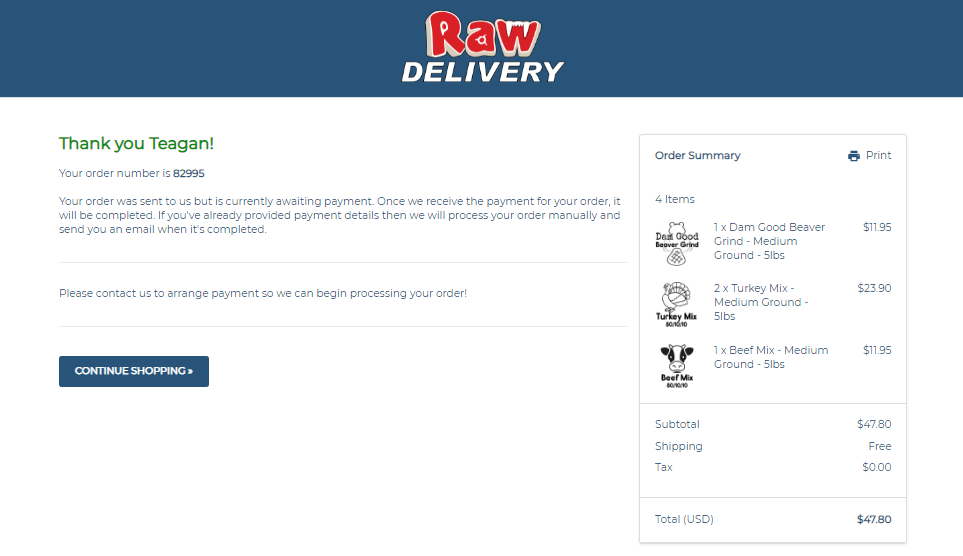 Wahoo! Your order has now been placed! You will pick up or receive your orders as normal, the only thing that has changed about RawDelivery is this website.
This post is just an overview on how to order. Specific questions can be directed to admin@rawdeliverymn.com, we are happy to answer!
We hope you enjoy the new website!
-The team at RawDelivery